Hewlett Packard

Service Manuals

I have been asked to provide some links for n3000 series drivers, so here they are. (9th July 2005)
HP Pavilion N5xxx / Omnibook XE3
Xe3.pdf Xe3_Serv.pdf Xe3_Intl.pdf Xe3_AMD.pdf
Due to the popularity of my Downloads and to avoid exceeding my ISP's Daily Download Limit, I have
had to split my downloads across two sites, so some HP files have moved domains.
Pavilion N3xxx / Omnibook XE2 XT1500 / ZT1100 / XZ200
Xe2_Serv.pdf XT1500.pdf
Right Click on Button and then select Save Target As...
Essential Utilities
Can't use your Recovery CD's any more ?
Have you recently upgraded your BIOS ?
Could be your laptop had been rebranded !
Instead of being a Pavilion it is a Omnibook !
Just run Brand.exe and change it back and as
if by magic, they will work again. HP don't seem
to know about this though ???

Brand.exe (Available courtesy of Martini-Man)
Synaptic Touch-Pad HP6000 Series ATi Video (Supplied by Paul Kopcheff)
ACF126.pdf 6katiwxp.zip


Complete list of My Downloads (Last updated 18th Mar 2005)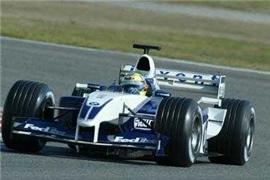 If YOU have other HP Manuals / Drivers, etc. for, laptops, printers, etc.
then please email me a list, so that I can then choose which ones to upload,
otherwise I will be inundated with just too many files. Thanks.
emails to : help @ dodgydave . co .uk